Need for Speed™ Unbound: How To Turn Off The Driving Effects in NFS Unbound
Solution
How To Change The Tags In NFS Unbound:
Go to Garage
You need to head over to Rides
Then go to Style
Select Driving Effects
Select Tags
In the Tags section, you will find an effect called Cloaked.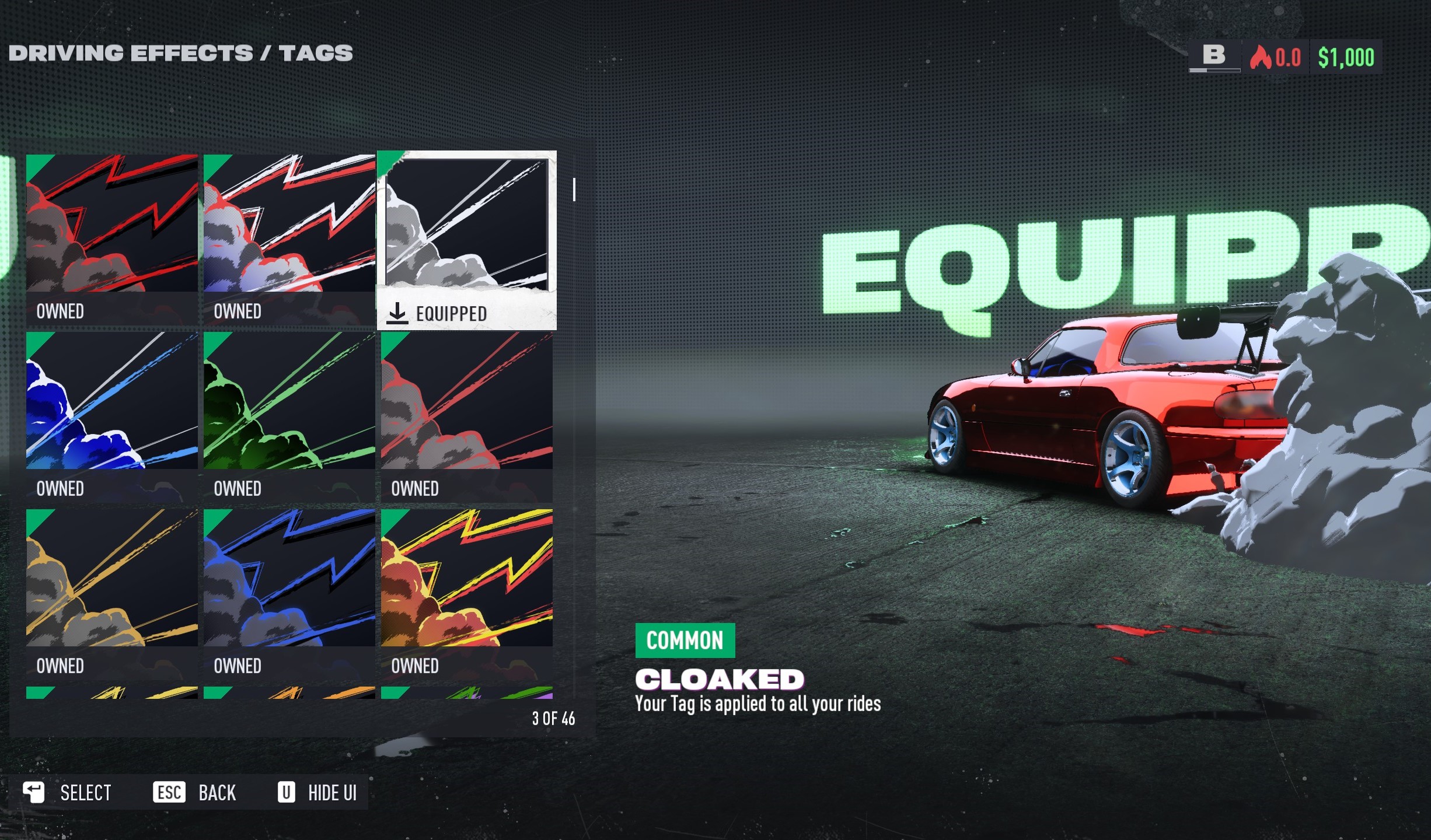 The truth is you can't turn off the driving effects fully, however, the Cloaked tag is the best you will get to having the driving effects off.
How To Turn Off The Driving Effects in NFS Unbound Detail
This game haveFavorites category. You will understand how easy the game is as you read our game guide. There are all kinds of details about the game in the manual. We present the Game Guide to you as a pdf file. The guide may be a little long, but read it without getting bored, because you will learn everything.
Unzip game guides info with winrar. Open the PDF and follow instructions.
Total Downloads: 6 downloads